The People's Committee of the central province of Quảng Bình has approved a project to support wildlife rescue, conservation and release projects at the Center for Rescue, Conservation and Creature Development in the Phong Nha-Kẻ Bàng National Park.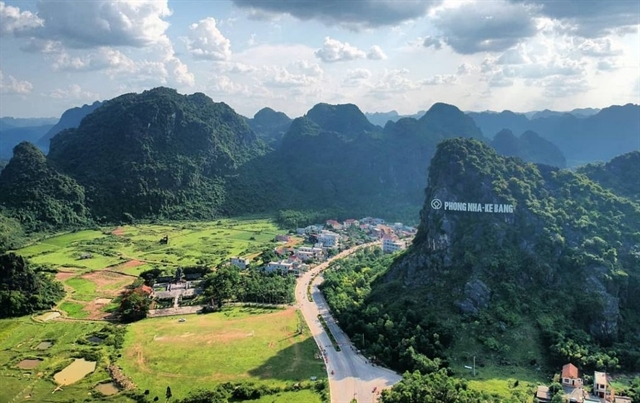 Phong Nha-Kẻ Bàng National Park. — Photo phongnhaexplorer.com
The project will operate with assistance of more than VNĐ1.7 billion (US$74,740 USD) provided by the Animals Asia Foundation (AAF).
It is hoped to help turn the Phong Nha-Kẻ Bàng National Park, which was inscribed on the UNESCO World Heritage List in 2003, into a biodiversity conservation centre in Việt Nam's central region, that meets requirements in welfare, treatment, and post-rehabilitation of wild animals, according to head of the management board of the park Phạm Hồng Thái.
The project will also play an important role in the prevention and handling of poaching and wildlife smuggling, helping restore the forest ecosystem. It is to last for three years with main activities on wildlife release procedures and building conservation plans, cage designing, capacity building training on animal care, treatment and management; building a database of rescue animals; reconstruction of semi-wild stables; building an experiential tourism model.